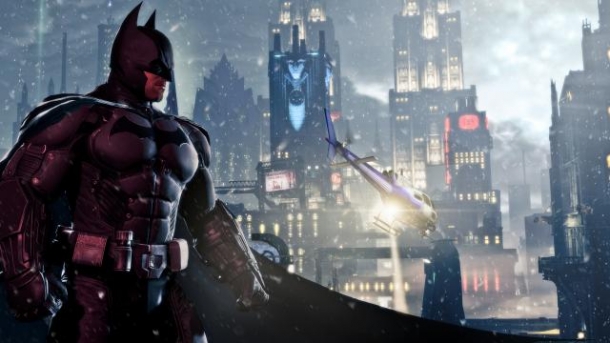 After writing about games on the internet for a few years, you find yourself going through different phases. When you first start, you enthusiastically begin editorializing the countless discussions you've had with your gamer friends, producing a plethora of articles featuring opinions that, you find out later, are actually pretty common*. Prompted to elevate your quality of writing, you then take on in-depth, critical and social analysis of various games, but then that loses steam after a while because that's, like, hard work, man. So your writing loses luster and you lose your passion for a while, and then you realize you've long been sitting on these controversial, outspoken opinions; opinions that you can write and push to publish for those sweet, sweet clicks.

So, let's talk about why Batman: Arkham Origins is actually the best Batman game.

Of course, we should probably begin by pointing out that Batman games generally weren't very good until the 2009 release of Batman: Arkham Asylum. I suppose you could make an argument for the 1989 NES Batman game, but no game truly made you feel like the Dark Knight until Arkham Asylum, with its effortless combination of ninja stealth, freeflow combat, and gadget-based environmental puzzles. Its sequel, Batman: Arkham City, expanded and improved all of these concepts and threw them into a larger open-world with an increased cast of villains, and is generally considered by the masses to be the best Batman game (more on that later).

To read the full article check out the link below.