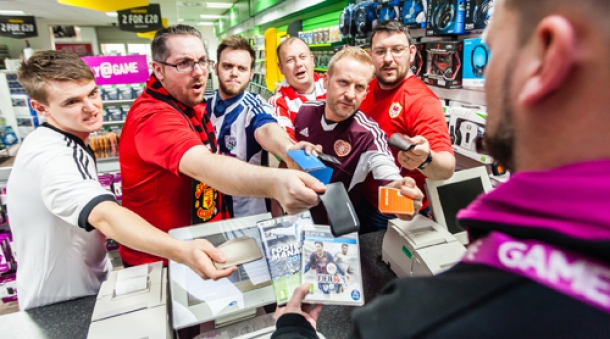 Are you a football fan in the UK? Did you spend ~£3,000 for a season pass for your failing team? Well then GAME have a great offer you - they're offering gamers the chance to trade in their season ticket for a copy of FIFA 14, Pro Evolution 2014 or Football Manager 2014.

The offer is open to supporters of relegation battlers Cardiff, West Brom, Fulham, and Sunderland, as well as Manchester United and Hearts of Midlothian.

But you've got to trade in the ticket before April 30th. A strange offer for sure, but then again GAME are the guys that brought us the Christmas Tinner...