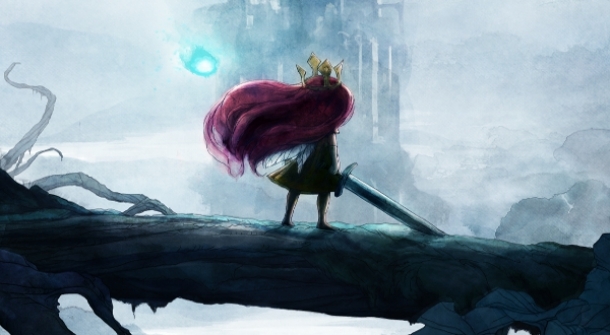 April starts out with a lot of pranks and lies, all in the name of April Fools. They range anywhere from hilarious to horrifying. Hopefully the gap in the April video game schedule won't be so wide, because these games are very real, nary a joke among them!



Goat Simulator
Platform: PC
Release Date: April 1st

Now that the waves of false news stories and terrible pranks are over, why not take a break from the stress by playing Goat Simulator? With tongue planted firmly in cheek, its developers describe the game as "an old school skating game, except instead of being a skater, you're a goat, and instead of doing tricks, you wreck stuff". The game is completely absurd - the goat's uber long tongue and explosive watermelons are tame compared to what else is in store for you. Truly, there is no other game you could possibly need!

...but if that's not true, we've still got four more on this list for you.



The Elder Scrolls Online
Platform: PC, Mac
Release Date: April 4th

The popular western RPG series The Elder Scrolls finally enters the MMO genre after years of rumors, speculation, and intrigue. Set 1000 years before the events of Skyrim, The Elder Scrolls Online takes place during Daedric Prince Molag Ball attempting to bring the land of Tamriel into his realm, Coldharbour. The game will offer four classes at launch (Dragon Knight, Templar, Nightblade, and Sorcerer) and will have a $14.99 per month subscription model. Those without a gaming computer can play the game on PlayStation 4 and Xbox One in June.



Half-Minute Hero: The Second Coming
Platform: PC
Release Date: April 4th

The bite-sized RPG series Half-Minute Hero finally sees its sequel released overseas. The game was originally released in 2011 for the PlayStation Portable, but poor sales of that platform outside of Japan meant it never saw the light of day here until now. Can you become a legendary hero who saves the world in just thirty seconds? Prove it!



Trials Fusion
Platform: PS4, Xbox One, 360, PC
Release Date: April 24th

Trials Evolution was one of the major Xbox Live Arcade exclusive titles and now the series makes its debut on a Sony platform with Trials Fusion. The racing and obstacle dodging gameplay from past titles returns, but perhaps most compelling is the promise of a "completely new multiplayer mode" that developer RedLynx has remained tight-lipped about. The game also features connectivity with iOS and Android title Trials Frontier.



Child of Light
Platform: PS4, PS3, Xbox One, 360, Wii U, PC
Release Date: April 30th

Ubisoft's fairy-tale platforming RPG Child of Light is finally releasing this month. The main character, Aurora, falls asleep due to an illness and wakes up in the mythical world of Lumeria. The sun, moon, and stars have been stolen by the Black Queen and Aurora must recover them and reunite with her Father, a duke of Lumeria. The watercolor painting look produced by Ubisoft's UbiArt Framework has received almost unanimous praise. Come the end of April, we'll find out if it plays as great as it looks.