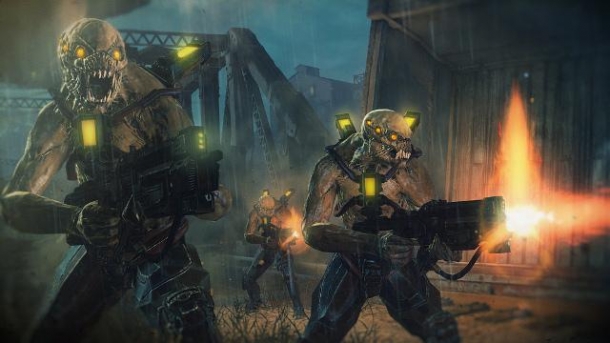 Insomniac Games confirmed this weekend that fans of the Resistance series have very little time left to enjoy the online components of the trilogy on PlayStation 3. This Tuesday, Sony will be shutting down servers for the entire franchise, which first began running in 2006 with Resistance: Fall of Man, following on from an announcement made late last year.

It appears that fans will be able to play with employees and contribute to the series' last hurrah, going by an Insomniac Tweet:

"The PS3 online servers for Resistance FoM/2/3 are shutting down on April 8. Hop on tonight and relive memories w/ some Insomniacs employees."

Fans who have implored Insomniac Games to find another way of keeping the servers maintained have been told that "Sony makes that call... not us."

Related Brainwaves
8th April

A new Wolfenstein: The New Order trailer has landed. It shows the resistance pushing back against the Reich, as well as what happens when the resistance...

27th December

Sony have announced that a number of high-profile games will have their online functionality removed in the coming months, including Gran Turismo 5 and...

26th February

War of the Roses est un jeu d'action RPG à la 3e personne en équipe qui se passe au 15e siècle pendant une guerre civile en Angleterre. 2 grandes...