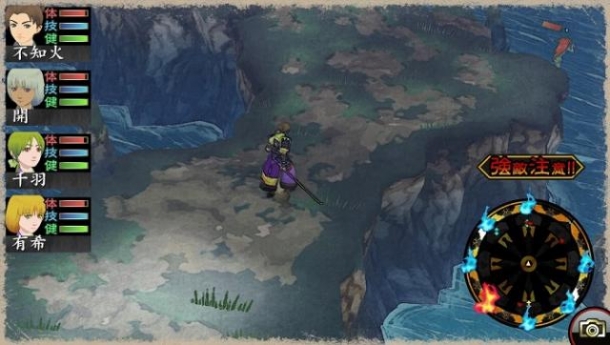 Three new PlayStation Vita games are on the way from Japan - Soul Sacrifice: Delta, Freedom Wars, and Oreshika: Tainted Bloodlines. PlayStation social media manager Sid Shuman made the announcement today on the PlayStation Blog.

Soul Sacrifice Delta is an expanded edition of last year's action-adventure title, Soul Sacrifice. It adds a third faction called Grim, which believes in neutrality and contrasts with the merciful Sanctuary and the blood-thirsty Avalon. Faction choice is now at the heart of the game, with each faction having its own play style. Delta also includes additional content such as new Archfiends, sorcerers, arenas, spells, and quests. Sony also touts a refined spell system and dynamic weather effects and notes that save data from Soul Sacrifice will transfer over to Delta. The game will release on May 13th in North America and May 14th in Europe.

Freedom Wars is a dystopian action-RPG that holds prisoners to million-year sentences from birth. Prisoners are forced to complete rescue missions in order to reduce time from their absurdly long prison sentences. The game includes four player ad-hoc and eight player online play to fight civilian Abducters, with prison time reduced based on how many civilians are set free. Your protagonist and weapon loadouts are among the many customizable features in the game. Freedom Wars is expected to release later this year.

Oreshika: Tainted Blood is a JRPG known as Ore no Shikabane wo Koete Yuke (Go Forth Over My Dead Body) in Japan. You lead an ancient Japanese clan that has been cursed with a life span of just two years. Your clan must traverse the land, gain support from various Japanese gods and break the curse so that each successive generation of the clan lives longer and grows stronger. No release window was announced.

Trending Articles
30th October

Download Link: http://www.fileworld.info/outil-triche/telecharger-geometry-dash-outil-de-piratage-android-ios-comment-pirater-geometry-dash-triche/ Hello...

25th July

The next installment of the Super Smash Bros series is in development. Ever since a few days ago, people were excited to see it. Now, fans of the series...

16th February

Yu-Gi-Oh! Duel Generation Hack Tool Get Free Unlock All Pack and Deck, tool works on Android and iOS (iPhone, iPad, iPod Touch), download tool Hack Tool...

28th November

These are some tips and/or tricks that almost everyone can use for Glory of Generals. 1. Upgrade your Commander first. The Commander is very important...

21st September

Gamers have found a new player vs player playlist and a new planet buried in Destiny's source code. The playlist is called Tales of Osiris and will take...