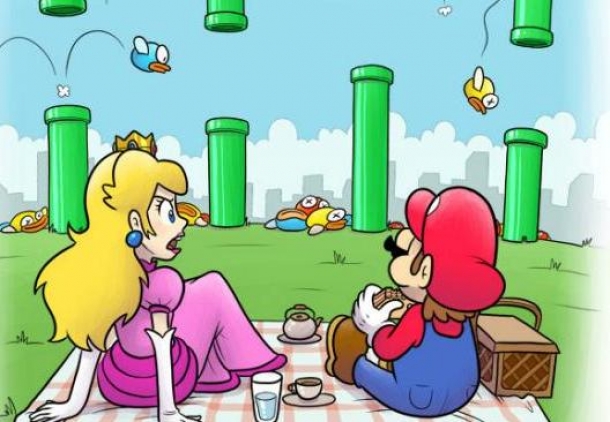 Flappy Bird caused a ruckus when it was released late last year. There was a stream of online hate towards the game and its creator, Dong Nguyen, which he claims made him remove it from the market. The addictive title became so popular that it was reported that 60+ clones of the game were being produced every day at one point. It was also reported that sales were so high that Nguyen could have been making $50,000 each day.

Nguyen was very public about his decision to remove the game, even going so far as to state that he had come to hate his creation. Nguyen walked back on those words in March when he said that he was planning to re-release Flappy Bird, and yesterday CNBC's Kelly Evans released a tweet stating: "Flappy Bird's Dong Nguyen: Flappy Bird is coming back. Multiplayer. August."
Related Brainwaves
4th July

Flappy Bird lovers can get delighted over the news that the game, which got grounded on February this year, is coming back as confirmed by its creator...

10th February

Flappy Bird, for those who don't much follow the mobile gaming scene, is the latest craze in mobile gaming. The overnight hit was reportedly bringing in...
Trending Articles
30th October

Download Link: http://www.fileworld.info/outil-triche/telecharger-geometry-dash-outil-de-piratage-android-ios-comment-pirater-geometry-dash-triche/ Hello...

28th November

These are some tips and/or tricks that almost everyone can use for Glory of Generals. 1. Upgrade your Commander first. The Commander is very important...

29th September

Hey gamers we've a new online tool for you, this time is Farming Simulator 2017 Cd-key Generator. Render your own village: from growing to animal husbandry,...

2nd February

World Series Of Poker Hack can generate unlimited Chips and Cash. http://tricksgamesonline.com/2017/02/02/world-series-poker-hack-chips-generator/ http://tricksgamesonline.com/2017/02/02/world-series-poker-hack-chips-generator/ About...

17th February

Dragon Ball Z: Extreme Butoden has apparently been announced in the latest edition of V Jump magazine in Japan. It is a 2D fighter and will be released...