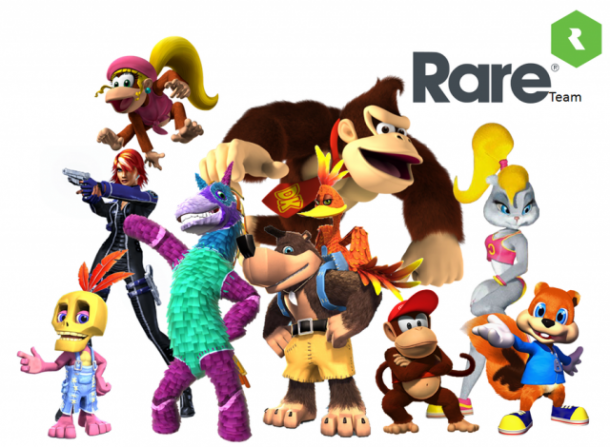 The recent announcement of Kinect being unbundled from future Xbox Ones - and thereby allowing Microsoft to slash the price of the console - has led to renewed hope among Xbox fans that Rare would breathe new life into one of their fan-favourite IPs.

Rare has a string of hit IP in its back catalogue that it could draw upon, including Banjo-Kazooie, Conker, Perfect Dark, and Viva pinata, amongst others. In 2010 they released the first edition of Kinect Sports, which went on to sell well over 5 million units and became a huge commercial success. Indeed, it was so successful that, since 2008's Nuts & Bolts, Rare have released nothing but Kinect Sports titles, much to the disappointment of many of their fans.

Speaking to TotalXbox, Microsoft's Phil Spencer had this to say about the future of Rare:

"[Rare has] just come off the successful launch of Kinect Sports Rivals. I think I've heard a few times from people asking about Rare - they're in the process of evaluating what they want to do next, and we're working closely with them to see what their new project will be.

And I've also laughed when people have tried to use the word, what I "force" them to do - if you're around any independent studio, or like Rare a studio that's independent-minded, you'll know that forcing a studio to do something is never a successful equation. So they're free to look at all different kinds of opportunities, they always have been, and we're having a great time trying to work out with them what their next game might be, but we have nothing to announce right now."

What would you like to see Rare produce next?

Related Brainwaves
17th April

Following rumours in March that Phil Harrison would be leaving the firm, Microsoft has now officially confirmed his departure. Harrison, who joined Microsoft...
Trending Articles
2nd February

World Series Of Poker Hack can generate unlimited Chips and Cash. http://tricksgamesonline.com/2017/02/02/world-series-poker-hack-chips-generator/ http://tricksgamesonline.com/2017/02/02/world-series-poker-hack-chips-generator/ About...

28th November

These are some tips and/or tricks that almost everyone can use for Glory of Generals. 1. Upgrade your Commander first. The Commander is very important...

9th March

Well the reviews are out and the new Tomb Raider seems to be the rare successful reboot. However poor Lara can't seem to catch a break. There is a game...

6th January

When it comes to video games with deep stories, huge open worlds, and complex battle systems, nothing comes close to the RPG. Few genres are more diverse...

30th October

Download Link: http://www.fileworld.info/outil-triche/telecharger-geometry-dash-outil-de-piratage-android-ios-comment-pirater-geometry-dash-triche/ Hello...