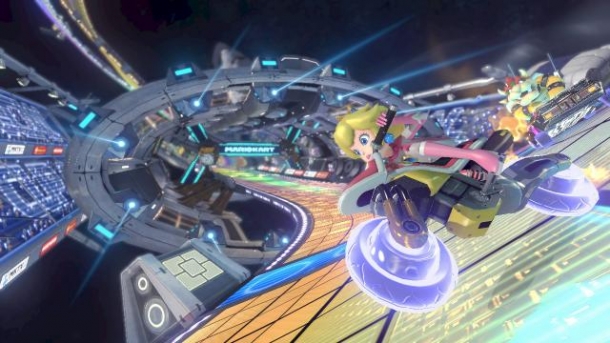 Okay, let's get this out of the way first: This is not a critique of Mario Kart 8. It's fabulous, okay? If you're on the fence about it, don't be; it's a wonderful game, and I really, really like it. So calm down, fellow Nintendo fans.

What I'm talking about is the necessity of changing from title to title - some kind of new gameplay mechanic or play style is absolutely necessary for each new title in several genres, and racing is one of them. The same thing goes for one-on-one arcade-style fighting games (you know, Street Fighter, Mortal Kombat, Soul Caliber, all that). The necessity for change comes from one of the core reasons that we game: the great feeling we get from mastering a new skill...

To read the full article check out the link below.