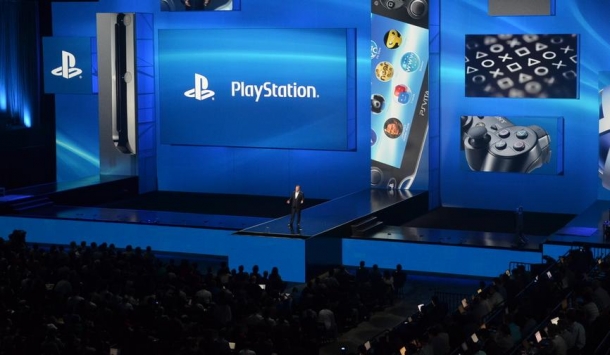 Sony have announced that they will have 70 games at their E3 booths this year. They also released a list of said games (minus those that will obviously be announced over the course of the event).

Sony's main conference starts on Monday, June 9 at 6 p.m. PDT. This will be followed by live broadcasts starting at 2 p.m. PDT on Monday, June 10 - these broadcasts will feature interviews, live game demos and trailers.

Here's the list of games that Sony have confirmed will be on the show floor:

Aaru's Awakening
Akiba's Trip Undead & Undressed
Apotheon
Assault Android Cactus
Axiom Verge
Big Fest
The Binding of Isaac: Rebirth
Chasm
CounterSpy
Danganronpa 2
Destiny
Diablo III: Ultimate Evil Edition
Disgaea 4
Disney Infinity 2.0: Marvel Super heroes
Driveclub
Dynasty Warriors: Gundam Reborn
EarthNight
Freedom Wars
Galak-Z: The Dimensional
Gravity Crash Ultra
Guilty Gear Xrd
Gunship X
Helldivers
Hohokum
Home
Hotline Miami 2: Wrong Number
Hyper Light Drifter
Invizimals: The Alliance
Jamestown Plus
Killzone: Shadow Fall Intercept
Kingdom Hearts HD 2.5 Remix
Legend of Raven
Lego Batman 3: Beyond Gotham
MechRunner
Metrico
MLB 14: The Show
Murasaki Baby
N++
Nidhogg
Night in the Woods
Nuclear Throne
Oddworld: New 'n' Tasty
One Way Trip
Persona 4: Arena Ultimax
PS Vita Pets
PixelJunk Shooter Ultimate
Planetside 2
Plants vs. Zombies: Garden Warfare
Project Cars
Race the Sun
Road Not Taken
Rogue Legacy
Samurai Warriors 4
Secret Ponchos
Shadow Warrior
Source
Starwhal: Just the Tip
Super Exploding Zoo
Switch Galaxy Ultra
Tales of Xillia 2
Teslagrad
The Crew
The Golf Club
The Order: 1886
The Swapper
To Leave
EA Sports UFC
Valiant Hearts
Velocity 2X
Zen Pinball 2: The Walking Dead Table Pack

Trending Articles
16th February

Yu-Gi-Oh! Duel Generation Hack Tool Get Free Unlock All Pack and Deck, tool works on Android and iOS (iPhone, iPad, iPod Touch), download tool Hack Tool...

6th January

When it comes to video games with deep stories, huge open worlds, and complex battle systems, nothing comes close to the RPG. Few genres are more diverse...

21st September

Gamers have found a new player vs player playlist and a new planet buried in Destiny's source code. The playlist is called Tales of Osiris and will take...

4th February

Borderlands 2 has some of the most enjoyable writing of a game released this generation, thanks to lead writer Anthony Burch (Hey Ash, Whatcha Playin'?)....

16th October

Pokemon X & Y released worldwide on Saturday to the joy of millions - 4 million of whom purchased the game within the first two days. However, some of...