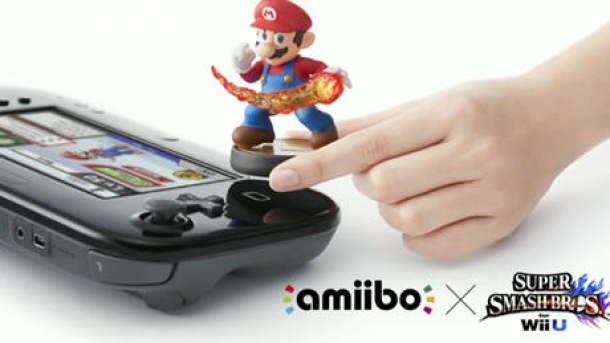 Nintendo has announced "Amiibo", a Skylanders-esque toy peripheral system for Wii U. Various Nintendo figurines can communicate with the Wii U console in games to create new gameplay aspects, and vice-versa, with each Amiibo growing and changing over the course of use.

Nintendo briefly showed off use of a Mario Amiibo during their E3 Direct demonstration of Super Smash Bros. for Wii U gameplay's, scanning the Mario Amiibo into the Wii U gamepad, calling Mario into the game.

Smash Bros. for Wii U will be first game to support Amiibo, with upcoming Nintendo titles to offer support as well. Nintendo also announced that Mario Kart 8 will be getting Amiibo support, though details will be coming later.

It will be interesting to see how Amiibo evolves in the coming weeks and over the course of the Wii U's lifespan, but color me interested.
Trending Articles
9th March

Well the reviews are out and the new Tomb Raider seems to be the rare successful reboot. However poor Lara can't seem to catch a break. There is a game...

2nd February

World Series Of Poker Hack can generate unlimited Chips and Cash. http://tricksgamesonline.com/2017/02/02/world-series-poker-hack-chips-generator/ http://tricksgamesonline.com/2017/02/02/world-series-poker-hack-chips-generator/ About...

4th February

Borderlands 2 has some of the most enjoyable writing of a game released this generation, thanks to lead writer Anthony Burch (Hey Ash, Whatcha Playin'?)....

16th February

Yu-Gi-Oh! Duel Generation Hack Tool Get Free Unlock All Pack and Deck, tool works on Android and iOS (iPhone, iPad, iPod Touch), download tool Hack Tool...

6th January

When it comes to video games with deep stories, huge open worlds, and complex battle systems, nothing comes close to the RPG. Few genres are more diverse...