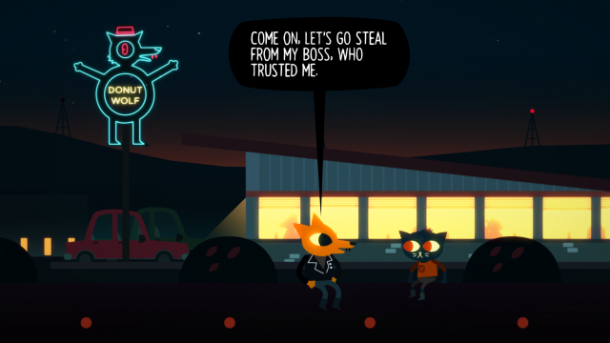 The easiest way to describe Night in the Woods is to imagine an Animal Crossing game where all of the inhabitants of the town are unemployed and depressed. It's a world of cute animals talking about what it would be like to burn down their room with themselves inside as easily as they talk about the plot of the latest movie, and it's all much more enthralling than it has any right to be.

You play as Mae, a cat who has come back from school to her hometown but has yet to find gainful employment since the old mining town has seen better days. I recommended this game to anyone who would listen at E3 this year and the odd thing is that, when I really think about it, all I did was walk around and talk to other animals. Mae's mom, for example, talks to her about not running around on the powerlines like a kid anymore after they get into a conversation about a movie where a blind guy chases a woman he tried to poison around the United States...

To read the full preview check out the link below.