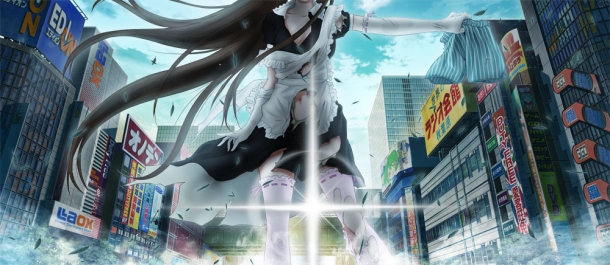 It can sometimes be tough to demo a game with an open mind, and I found this particularly difficult with a game called Akiba's Trip: Undead & Undressed. Basically the premise is that the Akihabara district in Japan has been taken over by vampire-like demons and the only way to destroy these demons is to expose them to the sun's purifying rays. This is done by stripping them down to their underwear. It's hard not to think of this game as simply an excuse to show girls in their panties, but what I found on closer inspection was a game much more focused on humor and staying true to the source material than titillation.

First, let's get this out of the way: you do not just strip women. While standing around Akihabara you can take pictures with your phone's camera and any vampires in disguise will shimmer. Vampires are guys as often as they are women, so you'll be stripping quite a few guys down to their skivvies as well...

To read the full preview check out the link below.
Trending Articles
21st September

Gamers have found a new player vs player playlist and a new planet buried in Destiny's source code. The playlist is called Tales of Osiris and will take...

28th November

These are some tips and/or tricks that almost everyone can use for Glory of Generals. 1. Upgrade your Commander first. The Commander is very important...

4th February

Borderlands 2 has some of the most enjoyable writing of a game released this generation, thanks to lead writer Anthony Burch (Hey Ash, Whatcha Playin'?)....

18th June

Legendary Game Designer Shigeru Miyamoto has told Kotaku that he feels that he made a bad game. Shigeru Miyamoto is famous for games like Metroid, Star...

9th March

Well the reviews are out and the new Tomb Raider seems to be the rare successful reboot. However poor Lara can't seem to catch a break. There is a game...