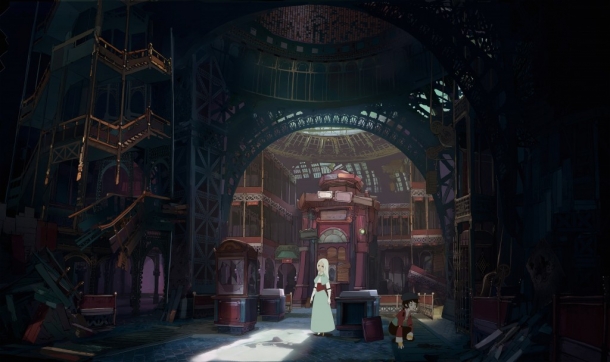 Daedalic Entertainment has been quietly making a name for themselves over the last few years, with award winning titles such as Edna & Harvey and The Whispering World making a splash in the adventure game community, as well as a consistent quality stream of small, story-driven titles. In the midst of an E3 filled with shooters and sequels, it was nice to sit down with Daedalic Entertainment and check out their upcoming adventure game The Devil's Men. And wouldn't you know it, it was one of the coolest games I saw at the show.

Set in a steampunk England in 1871 (seems like steampunk has come back in a big way, doesn't it?), The Devil's Men follows two women: Adelaide Spektor, the daughter of a famous detective, and Emily, an infamous murderer. Yet the two must put aside their differences in order to find Adelaide's missing father, and solve the mystery of "The Devil's Men," a secret society of scientists who, according to lead writer Kevin Mentz, are a "coterie of scientists who have exceeded the limits of the spiritual and material world."

To read the full preview check out the link below.