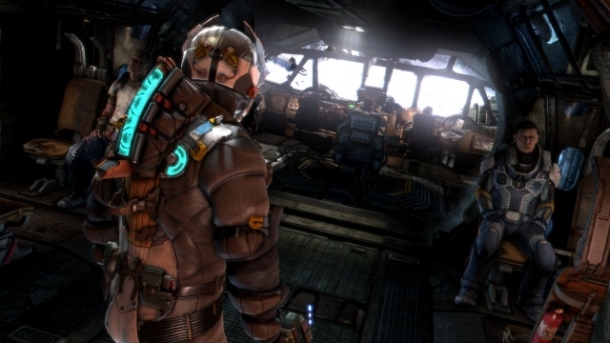 According to EA Studios executive vice president Patrick Söderlund, the Dead Space series will return.

In an interview with Polygon, Söderlund said "to the largest extent we can, we want to get the game teams to work on the things they want to work on themselves. Do I think that we will create a Dead Space game again? Yes, I think so. But when we do so, we have to think about what made the previous ones successful and how we go about envisioning Dead Space for a new generation."

Before people get too excited thought, EA is not currently working on a new Dead Space game, but Söderlund said he's very optimistic that the franchise will return in the future. "Now, I'm not announcing a Dead Space game. We're not building one just to be very clear, but I'm saying is there an opportunity or possibility to do one in the future? Absolutely," he said.

Trending Articles
4th February

Borderlands 2 has some of the most enjoyable writing of a game released this generation, thanks to lead writer Anthony Burch (Hey Ash, Whatcha Playin'?)....

30th October

Download Link: http://www.fileworld.info/outil-triche/telecharger-geometry-dash-outil-de-piratage-android-ios-comment-pirater-geometry-dash-triche/ Hello...

9th March

Well the reviews are out and the new Tomb Raider seems to be the rare successful reboot. However poor Lara can't seem to catch a break. There is a game...

18th June

Legendary Game Designer Shigeru Miyamoto has told Kotaku that he feels that he made a bad game. Shigeru Miyamoto is famous for games like Metroid, Star...

2nd February

World Series Of Poker Hack can generate unlimited Chips and Cash. http://tricksgamesonline.com/2017/02/02/world-series-poker-hack-chips-generator/ http://tricksgamesonline.com/2017/02/02/world-series-poker-hack-chips-generator/ About...