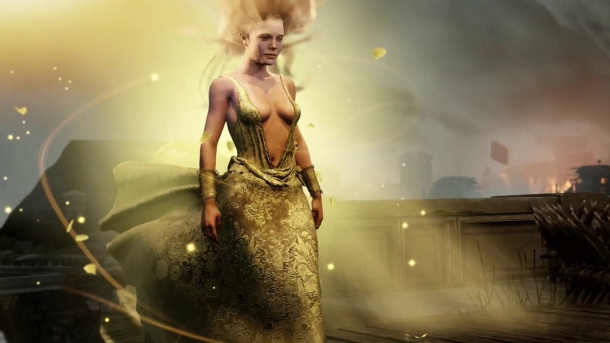 Gamers, even those with an abundance of passion, often struggle to break into the video game industry. One potential way to gain a foothold is to pursue some of the lesser-known roles within the gaming industry.
An oft-overlooked role is that of voice acting. Figures that are now regarded as incredible voice actors, like Ellen McClain (of Portal fame), entered the industry with almost no knowledge whatsoever of gaming, purely off the back of advice of friends and family, but have now become permanent fixtures.

Others have a love and knowledge of gaming but lack the opportunity to break through. Logan Cunningham went from low budget short films to becoming one of the most recognised voices in the gaming industry following the runaway success of Bastion, which he narrated.

In this interview, I talk to Nathalie Cox, the voice actress behind Summer in Ryse and Juno Eclipse in Star Wars: The Force Unleashed, as well as numerous characters in various tv shows and movies, about how she came to be an actress and, more recently, a voice actress for video games.


What originally made you interested in your Star Wars role?

When my agent first called me about the audition for Star Wars: The Force Unleashed she told me it was for "a computer game" which sounded pretty interesting. As an actor it's always fun to do new projects and work in mediums that you haven't experienced before. It was when she mentioned that it was a Star Wars computer game that I got REALLY excited!! Who wouldn't!? I was a fan before I worked on the game and it was such a huge honour to get to become a part of the Star Wars universe.

To read the full interview check out the link below.