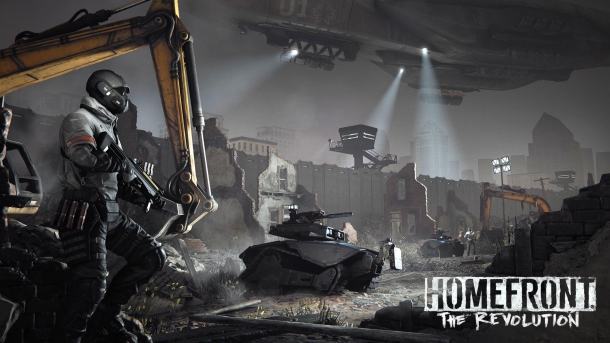 I thought the premise of the original Homefront was quite absurd - North Korea rises to power, conquering Asia and launching an attack on the United States. To its credit, the game took its unrealistic premise seriously and received its fair share of positive (and negative) reviews. The IP was sold to Crytek during the THQ asset sell-off and now Crytek is developing its sequel, Homefront: The Revolution.

North Korea has successfully conquered the United States and instituted an Orwellian state. While most citizens are being abused and tormented by the new regime, a few brave people in Philadelphia are standing up to the Korean army, using guerrilla warfare to undermine their rule...

To read the full preview check out the link below.
Related Brainwaves
30th July

Things haven't been going swimmingly for Crytek over the last few months. Some of these troubles include big name employees leaving for other developers...

29th January

Crytek, the company behind Far Cry, Crysis and the upcoming Homefront 2, has opened a studio in Austin, Texas. Dubbed Crytek USA, it is the first time...