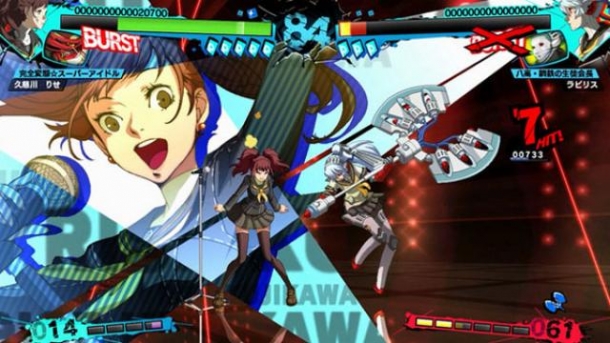 Back in 2012, Atlus teamed up with Aksys to create Persona 4 Arena, a new fighting game that pits the cast of the hit RPG Shin Megami Tensei: Persona 4 (and some Persona 3 guests) against each other. The idea sounded crazy, but thanks to Aksys's pedigree and Atlus's storytelling, the game ended up impressing many. Now, as fighting games are wont to do, Arena is getting a re-release in the form of Persona 4 Arena Ultimax. However, this isn't a simple or lazy expansion, as the roster of characters has greatly increased and a new story mode has been promised.

Ultimax keeps the same fighting engine from its predecessor. Each character has weak and strong attacks, throws, sweeps, and all out rush attacks. They also have a Persona, which has its own weak and strong attacks and other special abilities. Each character's Persona is the same as it was in their original appearance and many of them focus on a specific element. (Yukiko's is fire, Akihiko's is electricity, Yosuke's is wind, and so on).

To read the full preview check out the link below.