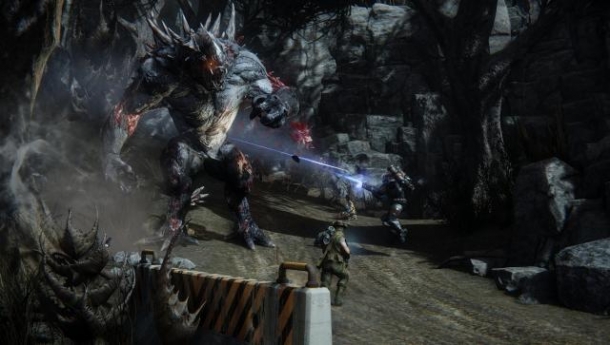 Evolve, the much-anticipated first person team shooter from Turtle Rock Studios (the creators of the original Left 4 Dead), is going to have an an Alpha trail within the next few weeks, and they're now taking sign ups on their site.

In order to fill out the survey and be eligible for the Alpha sign up, you must live in the United States or Canada, and have access to a steam account. The password to access the Alpha is happyhunting, and the referral code is JoinTheHunt.

Jess Damerst (Community Manager of Turtle Rock Studios) confirmed all of the above details in a Tweet.

If you're interested, be sure to apply quickly, as the sign up process will end on July 5th.