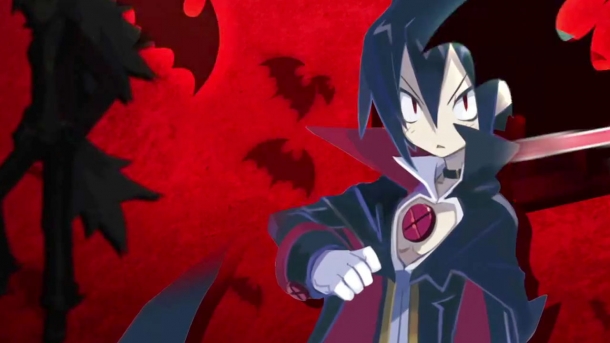 NISA have been on a porting spree for the Disgaea series, so whenever one comes out on console you can bet it won't be too long until a new and improved version is released, and Disgaea 4 is certainly no exception. I got a chance to try out Disgaea 4: A Promise Revisited for PlayStation Vita, and from playing the first couple of hours it seems like everything I enjoyed about the original is still in-tact and complimented by some noteworthy additions.

My favorite aspect of the Disgaea series is its humor and that remained untouched in Disgaea 4. Valvatorez's love of sardines and pathological need to maintain the promises he makes regardless of their consequences and the contrast this makes with his servant Fenrich's ruthlessness is fun to watch and the cast of characters that eventually joins up with these two is just as hilarious. It should go without saying, but if you haven't played Disgaea 4 yet but enjoy a little bit of comedy mixed in with your strategy games then you should definitely pick up either Disgaea 4 or A Promise Revisited...

To read the full article check out the link below.
Trending Articles
21st September

Gamers have found a new player vs player playlist and a new planet buried in Destiny's source code. The playlist is called Tales of Osiris and will take...

2nd February

World Series Of Poker Hack can generate unlimited Chips and Cash. http://tricksgamesonline.com/2017/02/02/world-series-poker-hack-chips-generator/ http://tricksgamesonline.com/2017/02/02/world-series-poker-hack-chips-generator/ About...

21st January

As we promised during the weekend in the next weeks we will unveil Durango and Orbis. All the technical info you want to know about the next generation...

5th November

Fallout: Shadow of Boston and Fallout: The Ultimate Collection trademarks have been filed at the German patent office. The Office for Harmonization in...

9th March

Well the reviews are out and the new Tomb Raider seems to be the rare successful reboot. However poor Lara can't seem to catch a break. There is a game...