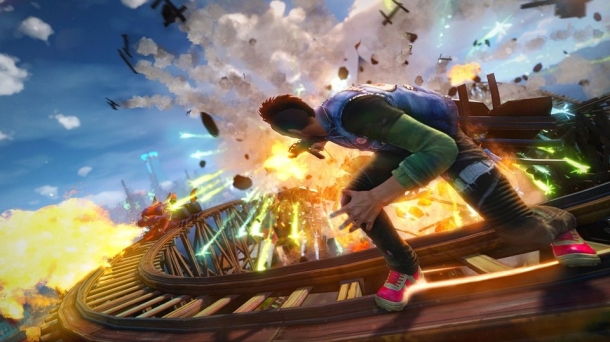 Since last November gamers have been clamoring for white versions of Sony and Microsoft's new consoles. At E3, Sony revealed their Destiny bundle, which includes a white PS4 along with Bungie's upcoming game Destiny.

Now Microsoft have stepped up to the plate with a Sunset Overdrive bundle, which includes a white Xbox One along with Insomniac's Xbox One exclusive Sunset Overdrive.

As of right now details are scarce for this particular bundle - there's currently no price, no release date and no information on whether or not the bundle will include Kinect.

A Madden 15 bundle for Xbox One has also been announced. This bundle will include the standard black Kinect-free Xbox One, along with a download code for Madden 15. The Madden 15 bundle will cost $399 and will be launching on the 26th of this month.