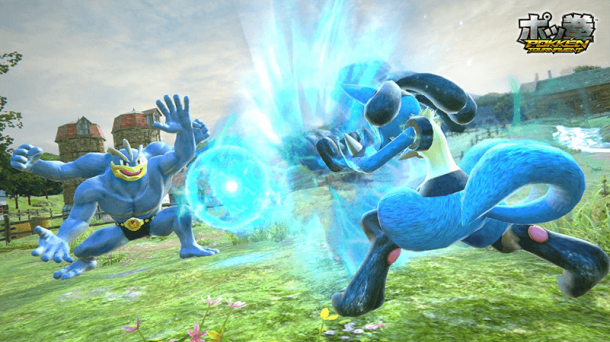 The Pokemon Company has just officially revealed Pokken Tournament, a Pokemon-themed fighting game that is being developed by the Tekken team at Bandai Namco. The lead producers of both the SoulCalibur and Tekken series - Katsuhiro Harada and Masaaki Hoshino, respectively - are both on board for the project.


You may remember leaked images from last year, which sparked a flurry of speculation that a 3D Pokemon title was in the works. It looks like Pokken Tournament is that game.

The bad news? 'Cos there's always bad news. Pokken Tournament is currently only set for release in Japan and will be an arcade game. That means no Wii U version, at least initially. Here's hoping the title is ported over to the Wii U and released in the West in fairly short order.

Related Brainwaves
22nd July

After the success of Wreck it Ralph, it perhaps shouldn't come as a great surprise to hear that more films are set to make use of video game characters....