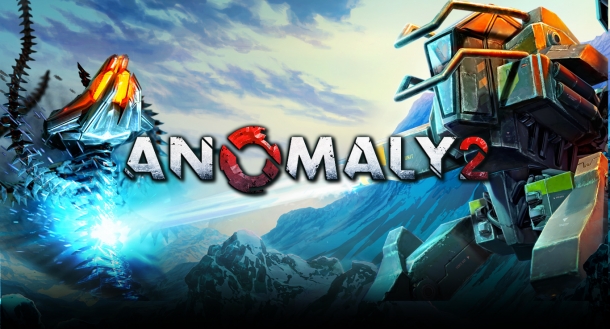 Anomaly 2 has already proven itself a successful sequel with its release on iOS, PC, Mac and Linux. Now it's coming to the PS4 this September 14th in America and September 17th in Europe.

The PS4 release marks Anomaly's first foray onto current generation consoles, and should pave the way for 11 Bit Studios to make more games on the PS4 and Xbox One in future.
Related Brainwaves
3rd December

Developer 11 bit Studios has released a gameplay trailer for This War of Mine: The Little Ones. "This War Of Mine provides an experience of war, not from...

22nd June

This War of Mine is coming to iOS and Android tablets in July, developer 11 Bit Studios has announced. In This War of Mine you play as a group of civilians...
Trending Articles
5th November

Fallout: Shadow of Boston and Fallout: The Ultimate Collection trademarks have been filed at the German patent office. The Office for Harmonization in...

9th March

Well the reviews are out and the new Tomb Raider seems to be the rare successful reboot. However poor Lara can't seem to catch a break. There is a game...

16th February

Yu-Gi-Oh! Duel Generation Hack Tool Get Free Unlock All Pack and Deck, tool works on Android and iOS (iPhone, iPad, iPod Touch), download tool Hack Tool...

25th July

The next installment of the Super Smash Bros series is in development. Ever since a few days ago, people were excited to see it. Now, fans of the series...

18th June

Legendary Game Designer Shigeru Miyamoto has told Kotaku that he feels that he made a bad game. Shigeru Miyamoto is famous for games like Metroid, Star...