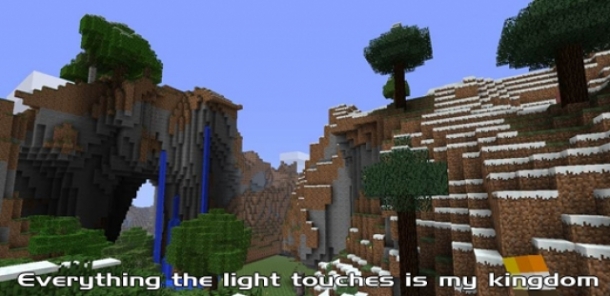 Mojang's Minecraft caught the entire gaming industry by surprise when it became a cult hit and sold at an incredible rate even before it officially released. It has since become a juggernaut of an IP, with over 54 million copies sold as of late June.

So the news that Microsoft is currently in deep talks with Mojang to buy the developer has unsurprisingly caught everyone's attention. According to WSJ's source this deal could be valued at over $2 billion, and might be finished as early as this week.

Little else is known right now, with both companies currently keeping quiet on the matter. Even Mojang's Markus Persson (AKA Notch), ordinarily a highly active Twitter user, has gone to ground since reports first came out.

Trending Articles
16th February

Yu-Gi-Oh! Duel Generation Hack Tool Get Free Unlock All Pack and Deck, tool works on Android and iOS (iPhone, iPad, iPod Touch), download tool Hack Tool...

6th March

3D mobile MMORPG War of Rings is available now on Google Play and Apple App Store. In War of Rings, players have to fight with Human, Elf and Dwarf to...

6th January

When it comes to video games with deep stories, huge open worlds, and complex battle systems, nothing comes close to the RPG. Few genres are more diverse...

2nd February

World Series Of Poker Hack can generate unlimited Chips and Cash. http://tricksgamesonline.com/2017/02/02/world-series-poker-hack-chips-generator/ http://tricksgamesonline.com/2017/02/02/world-series-poker-hack-chips-generator/ About...

29th July

Blizzard's latest expansion for Hearthstone, One Night in Karazhan has received a fresh new trailer to go along with a release date announcement. Players...