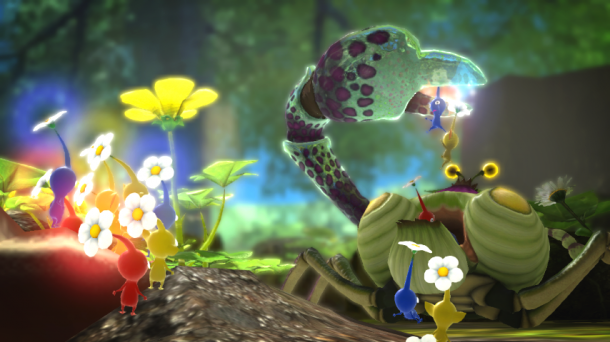 Nintendo game developer Shigeru Miyamoto will hold a presentation with Dwango chairman Nobuo Kawakami at the Tokyo International Film Festival to unveil the premiere of "Pikmin Short Movies." The animated film was produced by Miyamoto himself as part of a research project for Nintendo.

The film is a compilation of three shorts:

"The Night Juicer," in which Captain Olimar makes his favorite juice; "Treasures in a Bottle," in which Pikmin meet a strange treasure; and "Occupational Hazards," an adventure at a construction site.

The Tokyo International Film Festival runs from October 25th - 31st at Roppongi Hills.
Trending Articles
21st January

As we promised during the weekend in the next weeks we will unveil Durango and Orbis. All the technical info you want to know about the next generation...

5th November

Fallout: Shadow of Boston and Fallout: The Ultimate Collection trademarks have been filed at the German patent office. The Office for Harmonization in...

6th January

When it comes to video games with deep stories, huge open worlds, and complex battle systems, nothing comes close to the RPG. Few genres are more diverse...

25th July

The next installment of the Super Smash Bros series is in development. Ever since a few days ago, people were excited to see it. Now, fans of the series...

21st September

Gamers have found a new player vs player playlist and a new planet buried in Destiny's source code. The playlist is called Tales of Osiris and will take...