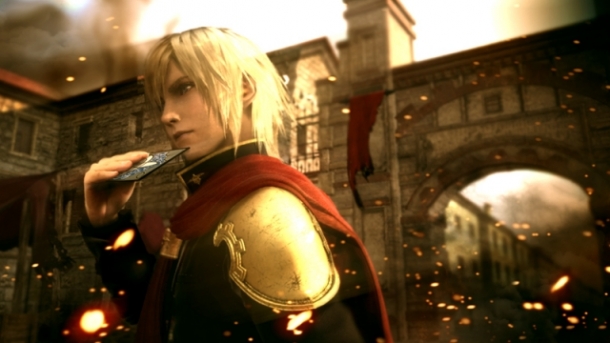 Final Fantasy Type-0 HD has experienced a strange transformation in the period from its initial announcement to its impending release on Western shores. Originally a cell phone game called Final Fantasy Agito XIII, Type-0 was renamed and released on the PSP in Japan in 2011. Despite its critical and commercial success in Japan, Square Enix decided not to localize the game in the West, presumably due to waning interest in the PSP at the time.

This, however, did not stop fans from clamoring for a localization, although by this stage for the PSP's successor, the PlayStation Vita. Square Enix surprised everyone during this year's E3 by announcing that Final Fantasy Type-0 HD will finally be releasing in the US and Europe next year... on the Xbox One and PlayStation 4. I finally got my hands on the PlayStation 4 version of the game during this year's Tokyo Game Show.

I was one of the few still desperately hoping for a portable release on either the PSP or PlayStation Vita. Still, I have to admit it felt nice to experience the fast-paced combat on a big, beautiful HD screen. The graphics are bright, colorful and fill out the screen nicely. The character designs and combat animations are also eye-catching, though perhaps not as fluid as they would be if built from the ground up for the more powerful hardware. There are other telltale signs of the game's age and handheld roots in the fairly flat textures, badly pixelated trees, and some downright ugly backgrounds. That said, overall, the game is a colorful wonder, with enhanced lighting work doing a lot to mask the game's age...

To read the full preview check out the link below.