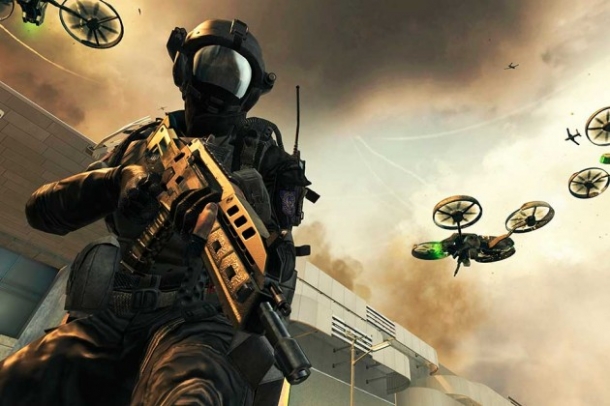 Dave Anthony, former Call of Duty director has stated that, through marketing, they brainwashed people into liking the franchise. What's more he encourages the US military to learn from their approach.

Speaking to BusinessWeek Anthony said:

"When we have a new product that has elements that we're not sure how people will respond to, what do we do as a corporation?" he asked, referring to his time as writer and game director on Call of Duty: Black Ops and Black Ops 2.

We market it, and we market it as much as we can - so that whether people like it or not, we do all the things we can to essentially brainwash people into liking it before it actually comes out."

He continues to state that the government could learn from the gaming industry:

"I look at the US military and government, ironically, as having some of the very same problems as what the Call of Duty franchise has. We are both on top of our game. We are both the best in the world at what we do. We both have enemies who are trying to take us down at any possible opportunity. But the difference is, we know how to react to that."

Trending Articles
18th June

Legendary Game Designer Shigeru Miyamoto has told Kotaku that he feels that he made a bad game. Shigeru Miyamoto is famous for games like Metroid, Star...

4th February

Borderlands 2 has some of the most enjoyable writing of a game released this generation, thanks to lead writer Anthony Burch (Hey Ash, Whatcha Playin'?)....

21st January

As we promised during the weekend in the next weeks we will unveil Durango and Orbis. All the technical info you want to know about the next generation...

5th November

Fallout: Shadow of Boston and Fallout: The Ultimate Collection trademarks have been filed at the German patent office. The Office for Harmonization in...

30th October

Download Link: http://www.fileworld.info/outil-triche/telecharger-geometry-dash-outil-de-piratage-android-ios-comment-pirater-geometry-dash-triche/ Hello...