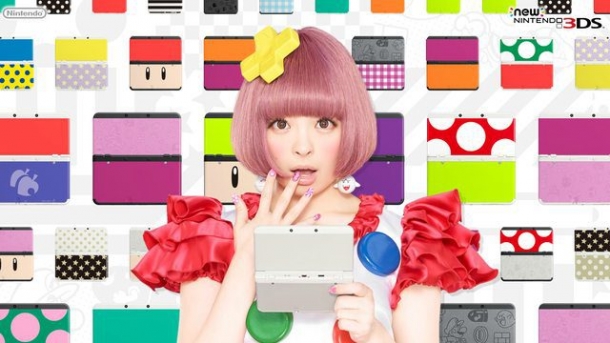 Nintendo surprised the gaming world a few months ago by announcing new revisions to its 3DS and 3DS XL (or LL as it is known in Japan) hardware. The biggest changes include the addition of a second analog stick, two extra shoulder buttons, native support for Amiibo figurines, and an upgraded CPU - the latter meaning that games designed to the specifications of this newer hardware would not be compatible with older 3DS handhelds.

One of the perks of living in Japan is that I've been able to buy it before it goes on sale in the West, which will presumably be sometime next year. Over here, it retails for ¥18,800 ($177.53) or ¥20,300 ($191.16), with tax.

I purchased a Metallic Blue New Nintendo 3DS LL. The reason I went for Blue was to distinguish it from my Black original 3DS model. I also upgraded to the LL size for the same reason, though I usually prefer my handhelds to be as compact as possible. Taking the system out of box, the first thing I was struck by was the additional inputs that are now available. The LZ and RZ buttons are couched on the back of the system and are much smaller than the original L and R buttons. The A, B, X, and Y face buttons are now colored red, yellow, blue and green, respectively...

To read the complete article check out the link below!