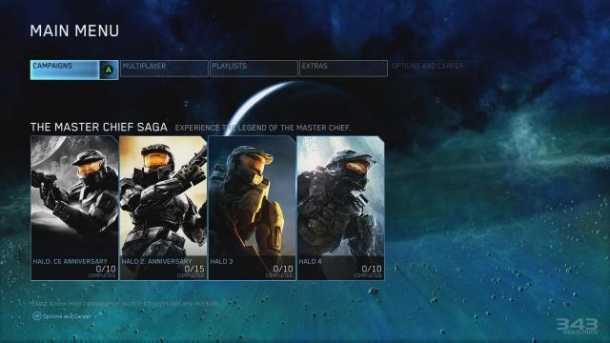 343 Industries have replied to fan complaints concerning Halo: The Master Chief Collection's requirement of a 20GB day one patch.

In a post on NeoGAF, Frank O'Connor said:

"It simply wasn't practical for this product, this year in this timeline. The Xbox One platform continues to improve and mature, arguably faster and more meaningfully than others and maybe next year two discs or some other method would have been the right approach, but this year it's the option we have available that on balance, makes the most sense for this giant, ambitious project."


In another post, O'Connor went on to say that: "Since the bulk of it [the content update] is MP or MP related, the logic is sound. There will also be a title update in there, but that in itself is a tiny fraction of the content. We realise that this isn't ideal for everyone, but it's the path to the smoothest eventual experience."

Whilst O'Connor is sticking by his guns, he did offer his apologies, saying that "for some folks it will be straight up annoying and I both apologize unreservedly for the irritance, and hope that the package and the way it works more than makes up for it."

Halo: The Master Chief Collection will release this November 11th in the UK and USA.

Trending Articles
18th June

Legendary Game Designer Shigeru Miyamoto has told Kotaku that he feels that he made a bad game. Shigeru Miyamoto is famous for games like Metroid, Star...

6th January

When it comes to video games with deep stories, huge open worlds, and complex battle systems, nothing comes close to the RPG. Few genres are more diverse...

2nd February

World Series Of Poker Hack can generate unlimited Chips and Cash. http://tricksgamesonline.com/2017/02/02/world-series-poker-hack-chips-generator/ http://tricksgamesonline.com/2017/02/02/world-series-poker-hack-chips-generator/ About...

30th October

Download Link: http://www.fileworld.info/outil-triche/telecharger-geometry-dash-outil-de-piratage-android-ios-comment-pirater-geometry-dash-triche/ Hello...

25th July

The next installment of the Super Smash Bros series is in development. Ever since a few days ago, people were excited to see it. Now, fans of the series...