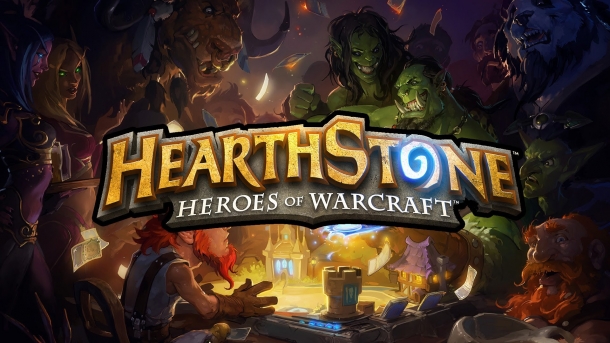 Hearthstone, the hugely popular free-to-play strategy card game from Blizzard will be coming to Android tablets by the end of the year, Blizzard have announced.

The developers said in a blog post on Battle.net that: "We're taking things one step at a time and we've got our sights set on a release for Android tablets, our next new platform, before the end of the year. We've just got a few more mana crystals to polish and some Angry Chickens to chase down."

Whilst announcing the Android tablet version, Blizzard also announced that the game will be making its way to iOS and Android phones sometime next year, but cited that the game will need a bit more work in order to be ported to the smaller screens, reiterating that "it's very important to us that the phone experience for Hearthstone is just as accessible as the tablet and PC versions. One of the biggest challenges with that is revamping the user interface so it feels intuitive and offers the same quality Hearthstone experience, but this time from the palm of your hand."

Trending Articles
6th January

When it comes to video games with deep stories, huge open worlds, and complex battle systems, nothing comes close to the RPG. Few genres are more diverse...

28th November

These are some tips and/or tricks that almost everyone can use for Glory of Generals. 1. Upgrade your Commander first. The Commander is very important...

30th October

Download Link: http://www.fileworld.info/outil-triche/telecharger-geometry-dash-outil-de-piratage-android-ios-comment-pirater-geometry-dash-triche/ Hello...

21st January

As we promised during the weekend in the next weeks we will unveil Durango and Orbis. All the technical info you want to know about the next generation...

16th October

Pokemon X & Y released worldwide on Saturday to the joy of millions - 4 million of whom purchased the game within the first two days. However, some of...