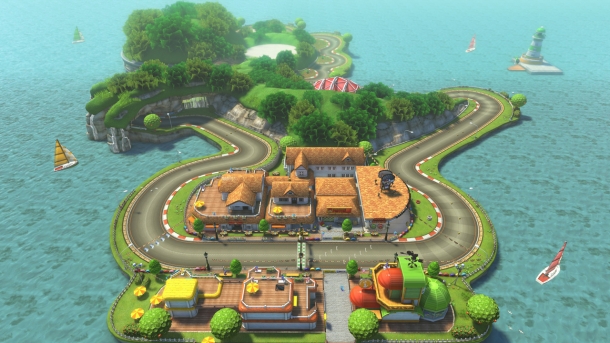 The first of Mario Kart 8's two DLC packs is expected to land next month. We already knew that it would include the following:

Three new characters (Cat Suit Peach, Tanooki Mario and Link)
Four new vehicles
8 new tracks (including one from Zelda, one from Animal Crossing, and one from F-Zero)

Today we learn that Yoshi's Circuit (from Double Dash) will launch as part of this first DLC pack. The track has been completely remastered for the Wii U.

Mario Kart 8's DLC packs will set you back $8 (£7) each, or $12 (£11) if bought as a bundle.