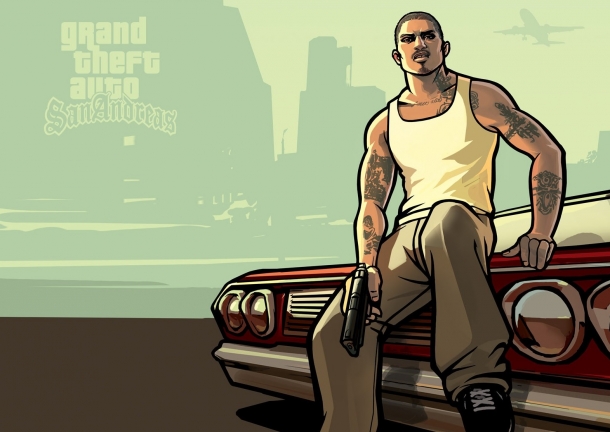 Grand Theft Auto: San Andreas, which turns 10 years old this month, will be making its way to the Xbox 360's Games on Demand service with 720p resolution and full Achievement support, Rockstar have announced.

This new version of Rockstar's mega-hit game, which also boasts improved draw distances, will be replacing the Xbox Originals version of the game currently found on the Xbox 360 Marketplace.

Unfortunately, saves from the Xbox Originals version will not be compatible with this new version, so existing owners will have to start from scratch if they purchase the upgraded version (note: they will of course continue to have access to their Xbox Originals version).

Grand Theft Auto: San Andreas for Xbox 360 will be available to purchase digitally from the 26th of October.

Related Brainwaves
3rd December

Without any notice or publicity, Rockstar has released a remastered version of Grand Theft Auto: San Andreas on the PlayStation 3 through the PlayStation...

30th October

Many will have welcomed the announcement that Grand Theft Auto: San Andreas would be returning to the Xbox 360, this time with native 720p resolution and...