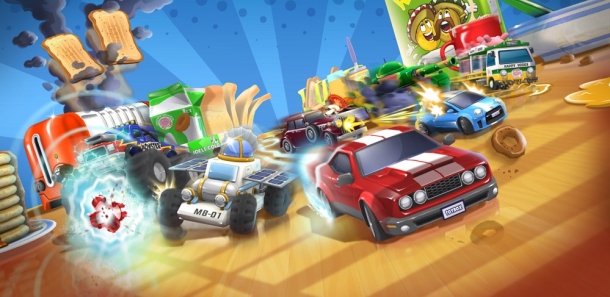 Codemasters have announced Toybox Turbos, a downloadable table-top racer for Xbox 360, PlayStation 3 and Windows PC.

Clearly inspired by the incredibly fun Micro Machines series of table-top racers that proved popular in the 90s and early 00s, Toybox Turbos is a highly colourful and zany 18 track arcade racer which includes 35 vehicles and 6 game modes for £11.99.

Toybox Turbos will also feature four-player local and online multiplayer options.