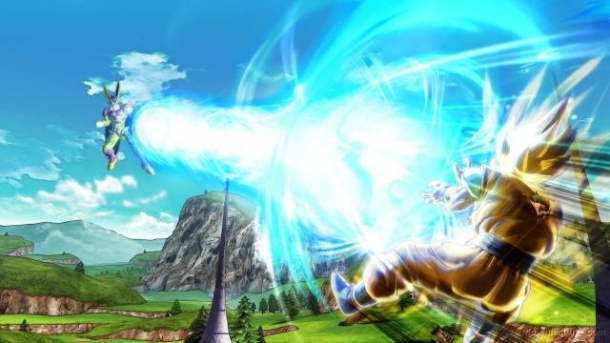 Dragon Ball Z: Battle of Z was an ambitious entry in the Dragon Ball series, featuring some great high flying combat, but it was plagued by an overly eclectic camera that held a potentially great game back. I managed to get some hands-on time with Bandai Namco's latest entry, Dragon Ball Xenoverse, and while the camera could still use some work, I nonetheless have high hopes for Xenoverse.

Instantly noticeable are the superb visuals. Dragon Ball has never, in its 30+ years, looked as good as it does in Xenoverse. Lighting is one of the greatest features, as the characters gleam with highlights and shadows, particularly when using different Ki powers, which most definitely catch the eye. Backgrounds pop with the same effects and are vibrantly detailed, boasting similar destruction visuals to that of the show, but much more impactful. It certainly has the feel of Dragon Ball - although, to be fair, so did Battle of Z...

To read the full preview check out the link below.
Related Brainwaves
21st May

The Order: 1886 and Dragon Ball: Xenoverse are the deals of the week on the European PlayStation Store. The deals end on May 27th. http://www.vgchartz.com/articles_media/images/dbzxenoverse-1.jpg ...
Trending Articles
25th July

The next installment of the Super Smash Bros series is in development. Ever since a few days ago, people were excited to see it. Now, fans of the series...

30th October

Download Link: http://www.fileworld.info/outil-triche/telecharger-geometry-dash-outil-de-piratage-android-ios-comment-pirater-geometry-dash-triche/ Hello...

16th February

Yu-Gi-Oh! Duel Generation Hack Tool Get Free Unlock All Pack and Deck, tool works on Android and iOS (iPhone, iPad, iPod Touch), download tool Hack Tool...

6th January

When it comes to video games with deep stories, huge open worlds, and complex battle systems, nothing comes close to the RPG. Few genres are more diverse...

21st September

Gamers have found a new player vs player playlist and a new planet buried in Destiny's source code. The playlist is called Tales of Osiris and will take...