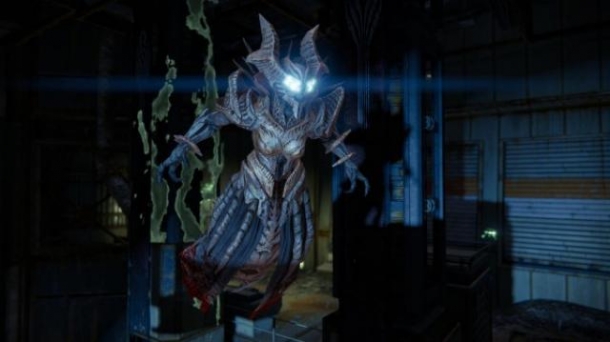 The Dark Below, Destiny's first expansion, will increase the level cap to 32, Bungie have revealed.

Bungie's president Harold Ryan also explained what other content players can expect from the DLC, including:

Three new story missions which will play out differently to all of the story missions in the main game
Three new PvP maps, with one including vehicles
Five new bounty slots, making for a total of ten bounties possible at any one time
Two new raids, one of which is exclusive to PlayStation gamers
New Armour sets for all classes as well as new exotic and legendary items to collect

The DLC will release on the 9th of December at a stand-alone pricepoint of £19.99/$19.99, or you can purchase Destiny's season pass for £34.99/$34.99.

Trending Articles
25th July

The next installment of the Super Smash Bros series is in development. Ever since a few days ago, people were excited to see it. Now, fans of the series...

21st September

Gamers have found a new player vs player playlist and a new planet buried in Destiny's source code. The playlist is called Tales of Osiris and will take...

21st January

As we promised during the weekend in the next weeks we will unveil Durango and Orbis. All the technical info you want to know about the next generation...

16th February

Yu-Gi-Oh! Duel Generation Hack Tool Get Free Unlock All Pack and Deck, tool works on Android and iOS (iPhone, iPad, iPod Touch), download tool Hack Tool...

2nd February

World Series Of Poker Hack can generate unlimited Chips and Cash. http://tricksgamesonline.com/2017/02/02/world-series-poker-hack-chips-generator/ http://tricksgamesonline.com/2017/02/02/world-series-poker-hack-chips-generator/ About...