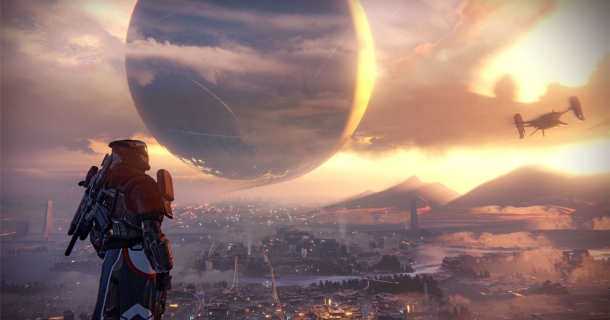 Bungie may have a ten year plan for Destiny, but that doesn't mean that the franchise isn't without its issues right now. In fact, even the President of Bungie, Harold Ryan, feels that they should have spent more time on certain areas of the game.

During an interview with Eurogamer, Ryan was asked about how Bungie have acted on feedback for the title:

"What you'll see in this expansion [The Dark Below], it's going to be a very different approach to telling a new story to players than the thematically-driven story from the original launch of the game."

Eurogamer also asked Ryan about his reaction to heavy criticism of the title's story:

"We've always been very critical of ourselves internally as well at Bungie. We've built a really big game with a lot of activities that suit a lot of people really well. You always want to iterate more on your artwork when you roll it out to the world.

There are bits and pieces of the feedback for sure we agree with internally, as far as, we wish we had put more time into some areas."

Trending Articles
4th February

Borderlands 2 has some of the most enjoyable writing of a game released this generation, thanks to lead writer Anthony Burch (Hey Ash, Whatcha Playin'?)....

21st January

As we promised during the weekend in the next weeks we will unveil Durango and Orbis. All the technical info you want to know about the next generation...

28th November

These are some tips and/or tricks that almost everyone can use for Glory of Generals. 1. Upgrade your Commander first. The Commander is very important...

16th October

Pokemon X & Y released worldwide on Saturday to the joy of millions - 4 million of whom purchased the game within the first two days. However, some of...

16th February

Yu-Gi-Oh! Duel Generation Hack Tool Get Free Unlock All Pack and Deck, tool works on Android and iOS (iPhone, iPad, iPod Touch), download tool Hack Tool...