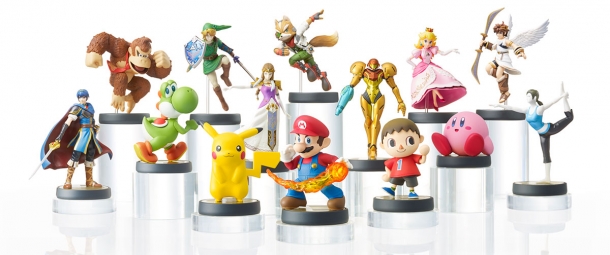 Nintendo is considering extending Amiibo support to third party developers. Nintendo licensing manager Damon Baker said the following to IGN during a press event:

"We're excited to see how that pans out but there's a ton of interest from our third-party partners and we're looking at what makes sense in terms of business models and levels of integration. There are really creative ideas that are coming through and we are working towards some opportunities for next year."

Thus far Amiibo support has only been announced for the following titles:

Super Smash Bros. for Wii U & 3DS
Captain Toad: Treasure Tracker
Mario Kart 8
Mario Party 10
Yoshi's Woolly World
Hyrule Warriors
Kirby and the Rainbow Curse
Ace Combat: Assault Horizon Legacy Plus


Trending Articles
9th March

Well the reviews are out and the new Tomb Raider seems to be the rare successful reboot. However poor Lara can't seem to catch a break. There is a game...

16th February

Yu-Gi-Oh! Duel Generation Hack Tool Get Free Unlock All Pack and Deck, tool works on Android and iOS (iPhone, iPad, iPod Touch), download tool Hack Tool...

21st January

As we promised during the weekend in the next weeks we will unveil Durango and Orbis. All the technical info you want to know about the next generation...

6th January

When it comes to video games with deep stories, huge open worlds, and complex battle systems, nothing comes close to the RPG. Few genres are more diverse...

5th November

Fallout: Shadow of Boston and Fallout: The Ultimate Collection trademarks have been filed at the German patent office. The Office for Harmonization in...