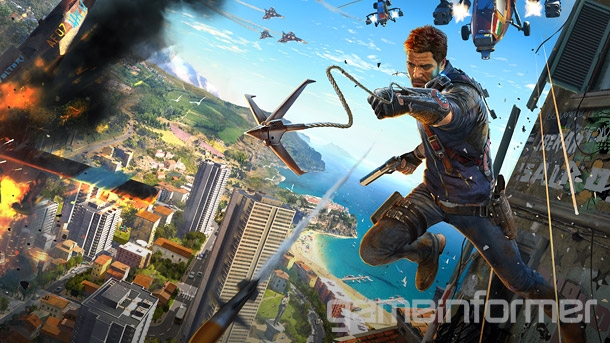 Following on from the rumoured image leaks that appeared last week, Just Cause 3 has been confirmed and will be coming to the PlayStation 4, Xbox One and PC next year.

Just Cause 3 is the featured game for the December issue of Game Informer. GI staff were allowed to play a few hours of the title and came away impressed:

"We got the chance to be the first people outside of the studio to play not just 10 or 20 minutes, but several hours of the game, set in a fictional Mediterranean archipelago. The time flew by as we tried out the vastly improved parachute and grapple mechanics, terrorized the latest dictator's well-defended bases, and soared through the sky with the all-new wingsuit."