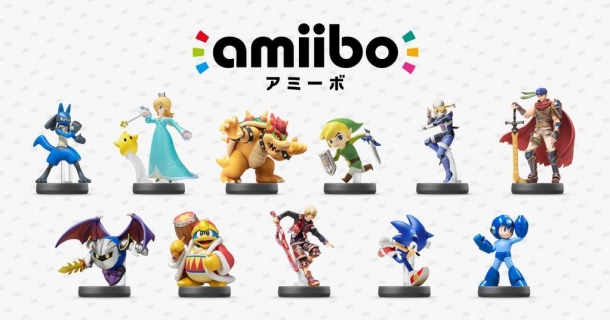 Nintendo have been pushing their Amiibo line hard as of late, with the number of games supporting them constantly expanding, and there's even the possibility of Amiibos working with 3rd party games in the future.

Today, Nintendo announced the third batch of Amiibos, which will release in February for NA and Europe.

The third batch will include these 11 characters: Mega Man, Sonic, Meta Knight, King DeDeDe, Shulk, Shiek, Toon Link, Ike, Lucario, Bowser, and Rosalina.

A few of these Amiibos will be released in small quantities only, as exclusive figures for select retailers. More specific details on that will come at a later date.