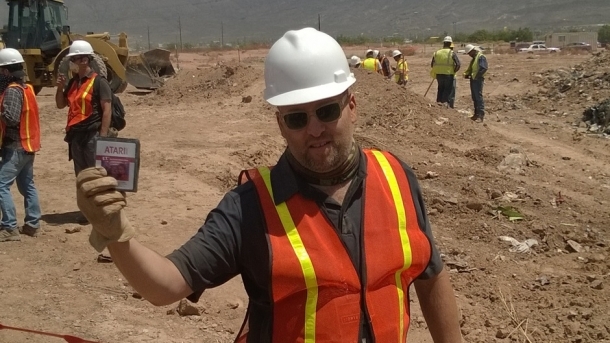 Eurogamer are reporting that the initial auctions set up for games found at the Atari landfill site have raised $37,000 on eBay.

The games were uncovered as part of Microsoft's documentary on the now-infamous dumping ground for Atari 2600 cartridges which is based in Alamogordo, New Mexico.

The first tranche of 100 games to go up for auction fetched $37,000. The highest price for a single game was $1,537, which was for a boxed copy of ET: The Extra-Terrestrial that was still in good condition. A further 700 games will be put up for auction and 500 will be donated to museums across the world.

Microsoft's Atari: Game Over documentary will air on Xbox Live this November, 20th.

Related Brainwaves
21st November

Microsoft's documentary on the decline of publisher Atari following the release of E.T. The Extra-Terrestrial for the Atari 2600 and the subsequent landfill...