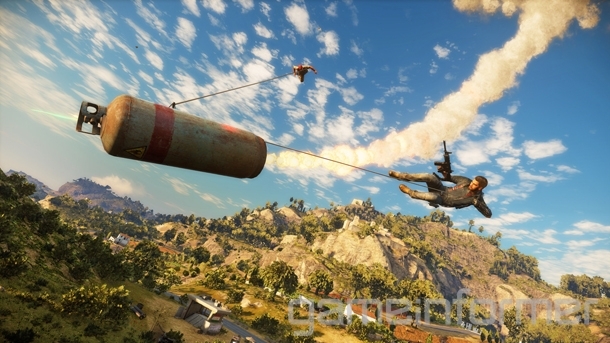 Speaking with Game Informer, Avalanche CCO and co-founder Christofer Sundberg confirmed that the newly-announced Just Cause 3 will not launch with multiplayer.

Just Cause 2 didn't launch with multiplayer either, but a fan-made multiplayer mod was developed for the game and subsequently released on Steam as a DLC pack last year. So what chance of a multiplayer mod for Just Cause 3?

"We don't expect the fans to make the multiplayer for Just Cause 3, but at some point you have to make a choice on where your focus is. Our strength is the sandbox experience, and we want to deliver a great Just Cause 3 experience... Maybe sometime down the line, we'll take Rico into the modern world of multiplaying."

Still, if Avalanche themselves don't release an official multiplayer mode you can bet the PC modding community will make one instead.

Just Cause 3 is due to release next year on PlayStation 4, Xbox One and Windows PC.