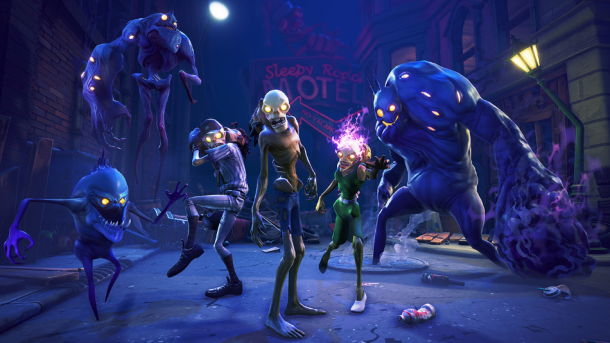 Epic Games' Fortnite is finally back in the news. It was revealed with a bang all the way back in 2011 but not much was heard about it until earlier this year in the form of a gameplay reveal.

Today there's more good news to report - the game is set to receive an alpha which will take place from 2nd December to 19th December:

"The time has finally arrived! Today we sent out some invites for Fortnite's Online Test 1. OT1 is the first phase of the Alpha process for Fortnite and will run from Dec. 2 to Dec. 19. We are very excited to get Fortnite into players' hands for the first time.

During this phase of the Alpha we are testing to make sure all of the basic stuff, from the launcher to all the game systems, is working so we can start getting real feedback from real players to help us make the game better. The game is still rough around the edges but we think it can benefit from your input even at this early stage. Check out our FAQ for more information about OT1.

If you haven't recieved an invite yet, don't lose hope! There are more invites going out later this week and some of those invited have friend invites to share. If you haven't registered for the Alpha yet, head HERE to sign up for the chance to get into a future phase of Fortnite testing. We'll be adding more and more people over time and we don't want you to miss out! If you want a taste of what's in store, check out the video above."