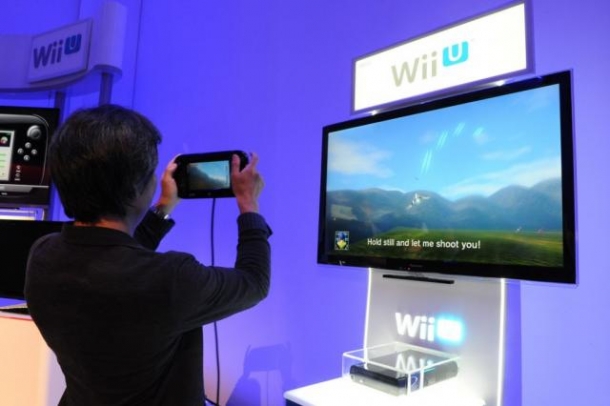 The upcoming Star Fox for Wii U will feature a cockpit view, Shigeru Miyamoto has revealed. Players will be able to look at the GamePad screen in order to get a cockpit view of the skies, whilst the main TV screen will display a cinematic third person perspective:

"As you're playing, what you'll find is that you'll spend your time looking back and forth between the two, and when you want see the really cool cinematic visuals as you're playing, you'll look up at the TV screen and when you want to get really serious about battling an enemy, you'll look down at the cockpit view."

Star Fox for Wii U does not yet have a firm release date, but Miyamoto has said that he expects the game to be finished before the next Zelda entry, so it should release some time this year.