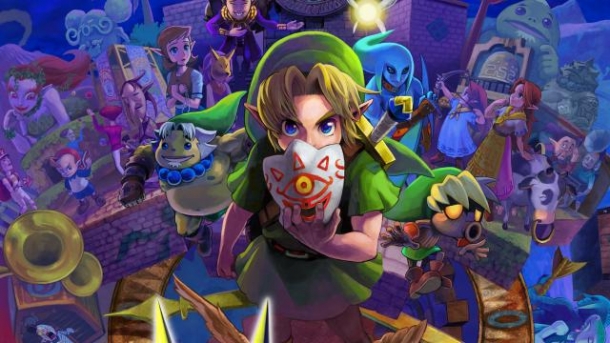 February is often considered a slow month for gaming, but it usually offers up a couple of high profile releases and a sleeper hit or two. Last year we saw Donkey Kong Country: Tropical Freeze and Thief in the former category and Danganronpa: Trigger Happy Havoc in the latter. What does February 2015 have in store for gamers? Quite a few promising-looking titles actually...



Evolve
Platforms: PC, PS4, XO
Release Date: February 10th (Worldwide)

An asymmetrical multiplayer shooter from the developers behind the Left 4 Dead franchise, Evolve is the early front-runner for biggest game release of February 2015 and a strong potential shooter GotY category candidate in the making (each gamrReview member of staff who's managed to go hands-on with this title at various trade shows has sung its praises). Although recent controversy surrounding Turtle Rock's DLC plans for the title has stunted its momentum a tad, we're still very much excited to play this one.




The Legend of Zelda: Majora's Mask 3D
Platform: 3DS
Release Date: February 13th (NA & Europe)

An enhanced remake of the N64 classic The Legend of Zelda: Majora's Mask, this 3DS version of Majora's Mask is being given the full rework treatment much like 2011's The Legend of Zelda: Ocarina of Time 3D. Development duties are also being handled by the same developers (a collaboration between Japanese development studio Grezzo and Nintendo EAD Tokyo), and given how incredibly well-made Ocarina of Time 3D was there's every reason to expect greatness once again.




Kirby and the Rainbow Curse
Platform: Wii U
Release Date: February 20th (NA), Q3/4 (Europe)

Nintendo's lovable ball of pink fluff is back and boasting another unique art style to follow fittingly in the footsteps of 2010's Kirby's Epic Yarn. Whilst Epic Yarn showed off a unique knitted art style, Kirby and the Rainbow Curse boasts a clay motion-esque art style. Everything is made out of clay, even the heroic puffball himself. The only downside, aside from potentially being a bit too similar to Kirby: Canvas Curse, is that it still doesn't have a firm European release date.




Monster Hunter 4 Ultimate
Platform: 3DS
Release Date: February 13th (NA & Europe)

Monster Hunter 4 makes its way to the West for the first time in the form of Monster Hunter 4 Ultimate, the enhanced edition of the original Monster Hunter 4 which released in Japan back in 2013 to huge commercial and critical success. Ultimate will feature additional monsters, weapons, increased difficulty, new areas, items, terrain changes, and four player online play.




Total War: Attila
Platform: PC
Release Date: February 17th (Worldwide)

2013's Total War: Rome II was one of the least well-received Total War titles to have been released, and the limited fanfare that greeted the announcement of Total War: Attila makes this one of our riskier picks for February. Still, we think it's worth the risk - developer The Creative Assembly is coming hot off the heels of success with the surprisingly excellent Alien: Isolation, and Total War continues to be one of the most venerable strategy series in the industry.




The Order: 1886
Platform: PS4
Release Date: February 20th (Worldwide)

The Order: 1886 is an odd one. Highly anticipated by many, it's equally as often derided for looking like the most generic AAA shooting experience for years. This division is just as apparent when it comes to gamrReview staff - some have had nothing but negative impressions to report when returning from demo tests with the title, whilst others are still hopeful that Ready at Dawn will be able to insert a solid gameplay experience into its sci-fi inspired Victorian setting. Which will it be? Place your bets now.
Related Brainwaves
29th November

Sony recently announced lifetime shipment figures for the PlayStation 4 have surpassed 102.8 million units as of September 30, 2019. That puts shipment...

26th August

Despite the many post apocalyptic open-world games available today, I'm yet to play one inspired by kung-fu movies. Enter Experiment 101's Biomutant, a...