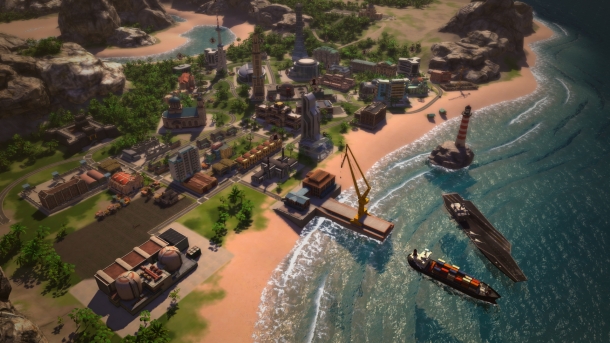 Tropico 5, the popular strategy/simulation game from Kalypso, has finally been shown off running on the PS4.

Tropico 5 for PS4 is expected to launch this March 27th. PC and Xbox 360 versions are already available. You can read our review of the game here.
Related Brainwaves
5th April

This week's Humble Bundle is a Staff Pick bundle courtesy of Humble Bundle's office Gargoyle, Glen. Those who pay $1 or more will receive: Brothers...

30th July

The Xbox One version of Tropico 5 will be released in the spring of 2016, Kalypso has announced. The Xbox One version will include: the base game, five...

29th April

Bravely Second: End Layer (3DS) was the top selling game in Japan for the week April 26, according to Media Create, as reported by Gematsu. The game sold...