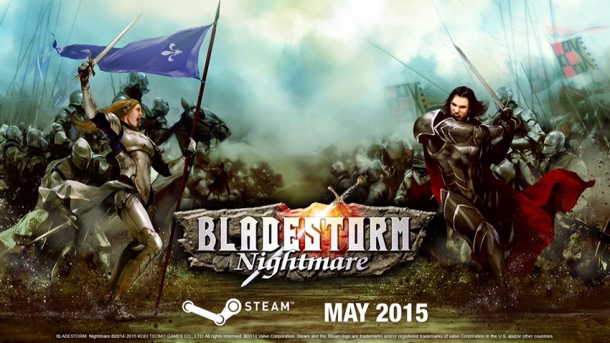 Koei Tecmo has announced that it's bringing the upcoming Bladestorm: The Hundred Years' War remake, Bladestorm: Nightmare, to Steam. The game will launch on the digital platform in May.

Bladestorm: The Hundred Years' War was a historical 'real-time tactics' action game (think of it as a cross between Dynasty Warriors and an RTS) that launched on the PlayStation 3 and Xbox 360 in 2007. Bladestorm: Nightmare is a cross between a remake and sequel for that game, and boasts a number of significant gameplay changes, a second, fantasy-based narrative that introduces various mythical creatures into the gameplay, online play, and new skills and units.

Bladestorm: Nightmare will release on the PlayStation 3, PlayStation 4, and Xbox One in March. It will release on Steam in May.
Trending Articles
28th November

These are some tips and/or tricks that almost everyone can use for Glory of Generals. 1. Upgrade your Commander first. The Commander is very important...

16th October

Pokemon X & Y released worldwide on Saturday to the joy of millions - 4 million of whom purchased the game within the first two days. However, some of...

21st January

As we promised during the weekend in the next weeks we will unveil Durango and Orbis. All the technical info you want to know about the next generation...

17th February

Dragon Ball Z: Extreme Butoden has apparently been announced in the latest edition of V Jump magazine in Japan. It is a 2D fighter and will be released...

5th November

Fallout: Shadow of Boston and Fallout: The Ultimate Collection trademarks have been filed at the German patent office. The Office for Harmonization in...