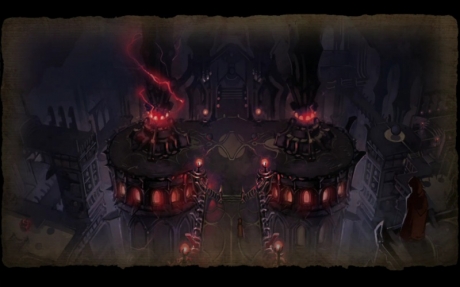 Zoltun Kulle's lair.
Zoltun Kulle was one of the original members of the Horadrim, tasked by Tyrael with keeping the soulstones while the Horadrim hunted down the three Prime Evils during the Dark Exile.


Following the capture of Diablo and the end of their hunt, Zoltun Kulle returned to Kehjistan where he studied dark magic in secret.

Eventually the rest of the Horadrim discovered that he was attempting to create a Black Soulstone and deemed it necessary to kill him. However, Zoltun had discovered the secret to immortality, so they were unable to kill him. Instead they had to cut him in half, removing his head and burying it underground surrounded by magical runes whilst his body was sent to another dimension.

It's known that the Archives of Zoltun Kulle will feature in the main quest of Diablo III in some way, making it likely that Zoltun himself will feature as a key quest boss.