The Monk was the fourth playable character class to be revealed for Diablo III, and was first announced at Blizzcon in October 2009. Although it was the fourth class to be announced, the Monk was actually the last class that Blizzard began work on.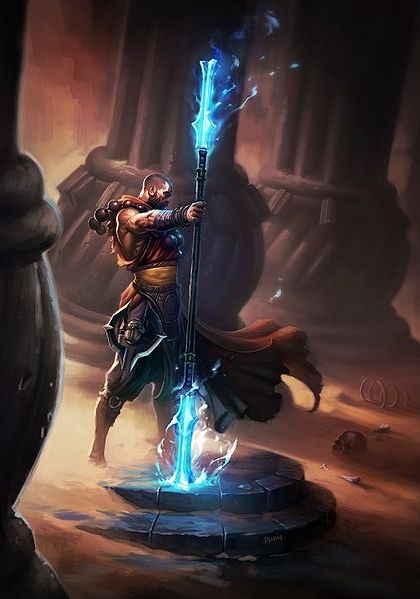 Male Monk art.

As the only melee class alongside the Barbarian, the Monk was designed from the outset to be almost an opposite of the Barbarian. He would be relatively weak, in contrast to the 'tank-like' Barbarian, and would focus on rapid combo attacks and debuffing enemies. Inspiration was therefore drawn from the skillsets of the Assassin class in Diablo II and its Martial Arts skill tree, as well as the Paladin class, with its focus on various Auras.

Jay Wilson expanded on this concept in an interview with G4:
"With the Monk, we really wanted another melee class, but we wanted him to be the polar opposite of the Barbarian. Somebody who focused on speed over toughness, who could use magic where the Barbarian really doesn't, and who had a combat style that required a little bit more finesse. He's kind of the opposite of the, "I'm going to run in and try to overwhelm all my enemies with my sheer ferocity."

For the Monk, we really were inspired by fighting game characters and games like God of War, where we wanted a character that could do really cool moves in rapid succession. So, we decided to do a combo system for him where many of his combat skills have different stages to them so as you use them, you move from stage 1 to stage 2 to stage 3. You can mix and match abilities as well and put them together."[0]
This 'stage' process is a core component of the Monk's gameplay and allows him/her to build up combos. When you use a skill you activate stage one, and then have a very narrow window of opportunity in which to use a skill and advance to the next 'stage'. The process can then be repeated a second time to achieve the third 'stage' of the combo.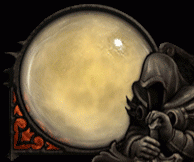 Spirit Orb.

The Monk's resource is called Spirit. The Monk's attacks generate Spirit, which can then be used to trigger other Monk skills; effective use of the combo system can potentially allow for an endless supply of Spirit.

Initially the Monk's weapon selection was highly limited, restricted mainly to fist weapons (like those in the concept artwork below) and staffs. This has since changed so that whilst the Monk will have class-specific weaponry at his disposal, he will also be able to use every other type of weapon as well.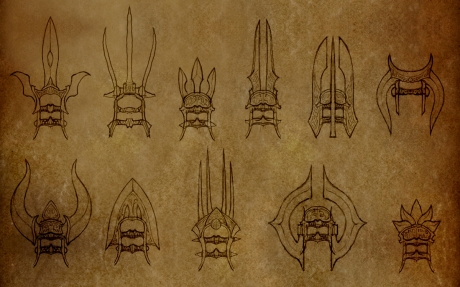 Concept art for the Monk's fist weapons.