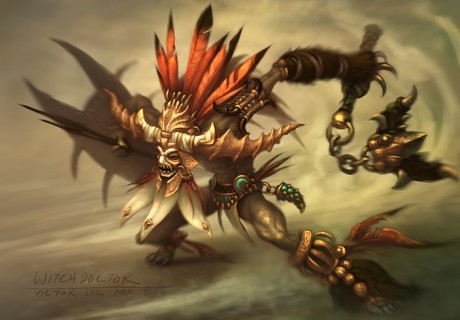 Male Witch Doctor concept art.

The Witch Doctor is a ranged class which specialises in the summoning of dead souls and various other creatures to do its bidding, while at the same time utilising a vast repertoire of magic spells and curses to help swing the tide of battle.

In many respects the Witch Doctor class bears a close resemblance to the Necromancer class of Diablo II, which similarly excelled in summoning various minions and utilising dark magic and curses to aid those minions in battle.