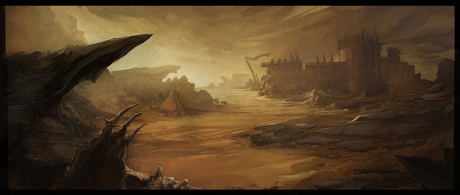 The Borderlands.

Act II takes place in the Borderlands, a region of Sanctuary far removed from Tristram. The area is close to the city of Caldeum - one of the largest cities in the Diablo universe, and a place that's considered Sanctuary's capital of trade.
Caldeum was originally ruled by the Trade Consortium Council. However, with numerous factions and groups all vying for power there was constant turmoil. The three main factions were the Zakarum, the merchants, and the Wizards. When Hakan became Emperor, however, he managed to unite the three factions under his banner and usher in an era of peace and prosperity for the city.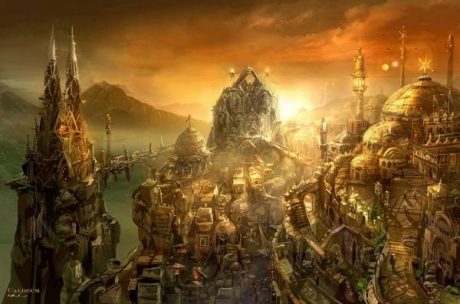 Caldeum concept art.