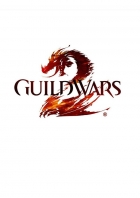 Guild Wars 2 is an MMORPG developed by ArenaNet and published by NCSoft. It was announced on March 27th 2007, and launched in August 2012. The developers claim that it provides a dynamic fantasy world with a storyline that depends on the players' actions. It has no subscription fees, instead opting for just an upfront cost and optional microtransactions for cosmetic or time-saving items.
Guild Wars 2 Brainwaves
3rd February, 0 replies

...by review score. Our Game of the Year awards may have come and gone, but 2012 was such a good year...

15th January, 2 replies

Guild Wars 2 has sold over3 million copies since its August, according to an update on the MMO's website...
Share Guild Wars 2 with others